Tutorials

First, find the vendor you want to map.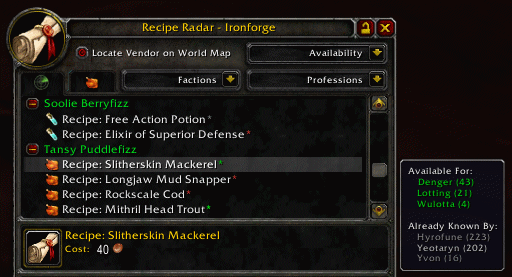 Note the tooltip on the indicator at the top.

Shift-click your vendor. The check appears for mapped vendors.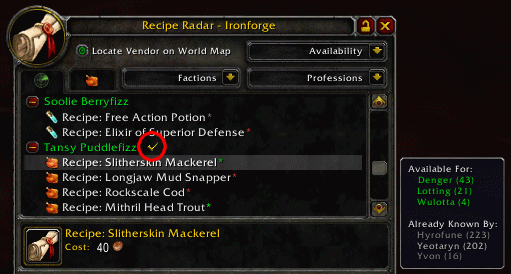 When you map a vendor, she should appear on the world map (and minimap, if you're in the appropriate region).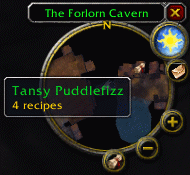 Recipe Radar also checks to see if you (or your alts) can use the recipes that it lists. You may select whether Recipe Radar will display availability for your alts in the Options screen: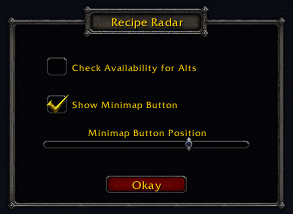 The colorful text next to the recipe name indicates its availability.
Green: the recipe is available to learn.
Red: the recipe is not yet available, but will be eventually.
Gray: either you already know the recipe or its profession is not applicable.
The numbers in the next pic are the skill levels required to learn that recipe. Given the colors, we can deduce that this character's Cooking skill is above 50, but below 60.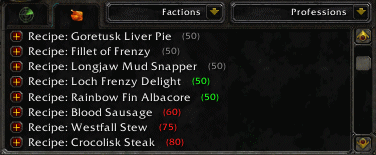 If you select 'Check Availability for Alts' in the options screen, you will see asterisks instead of numbers, and you will receive a detailed tooltip on your alts' skill levels when you mouseover a recipe.
Finally, here's a shot of the tooltip: